What Weight Boxing Gloves
When it comes to boxing, choosing the right weight boxing gloves is crucial for performance, protection, and comfort. The weight of the gloves can significantly impact your speed, power, and overall boxing experience. Here, we will explore various aspects to consider when selecting boxing gloves.
1. Purpose of Use
The first aspect to consider is the purpose of use. Are you a beginner, an amateur, or a professional boxer? Different weight gloves are suitable for various levels of experience and training intensity. Beginners usually start with lighter gloves, while professionals may require heavier gloves for intense training or competition.
For beginners, gloves weighing between 10 to 12 ounces are recommended. These gloves provide ample protection and allow for better hand speed and maneuverability. Intermediate boxers often opt for gloves weighing between 14 to 16 ounces, offering more padding for increased protection. Professional boxers typically use gloves weighing 16 ounces or more, providing maximum protection during intense training or fights.
2. Hand Size and Weight
Another crucial consideration is your hand size and weight. It is essential to choose gloves that fit your hands correctly to ensure comfort and proper hand positioning. Gloves that are too loose or too tight can affect your performance and increase the risk of hand injuries.
If you have smaller hands or weigh less, gloves weighing between 8 to 12 ounces may be suitable. Larger hands or individuals with more significant body weight may find gloves weighing 14 to 20 ounces more comfortable and supportive.
3. Training Type
The type of training you engage in also plays a role in determining the appropriate weight of boxing gloves. Different training activities, such as bag work, sparring, or mitt work, require different glove weights for optimal performance and protection.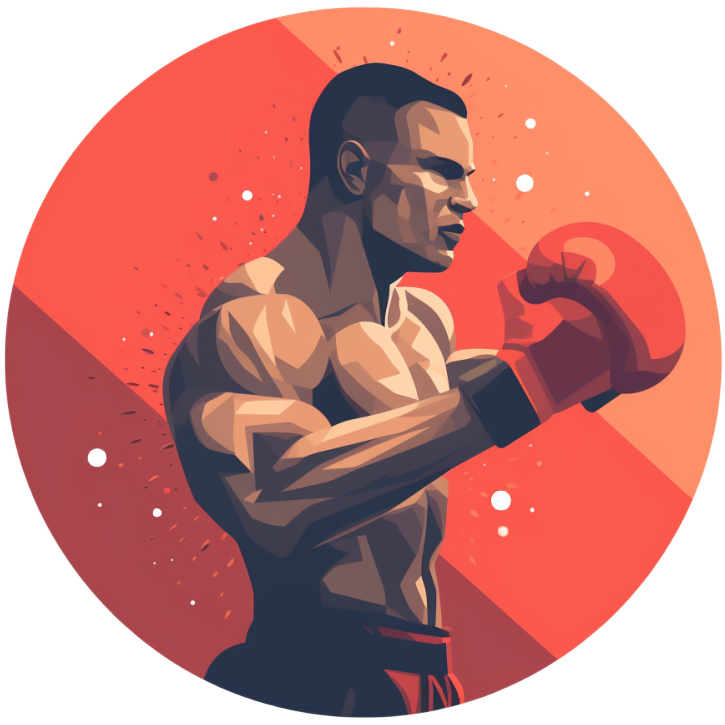 For bag work or pad training, gloves weighing between 12 to 16 ounces are commonly used. These gloves provide enough padding to absorb the impact of strikes while allowing for good speed and accuracy. When it comes to sparring, it is generally recommended to use gloves weighing 16 ounces or more to ensure the safety of both participants.
4. Body Size and Strength
Your body size and strength are also factors to consider when choosing the weight of boxing gloves. Individuals with larger bodies or more significant upper body strength may benefit from heavier gloves to enhance their punching power and maintain stability during training.
For individuals with smaller bodies or less upper body strength, lighter gloves can help maintain speed and agility without sacrificing protection. It is crucial to strike a balance between weight and comfort to optimize your boxing performance.
5. Trainer or Gym Recommendations
Seeking recommendations from your trainer or gym can provide valuable insights into selecting the right weight boxing gloves. Trainers and experienced professionals can assess your skill level, body type, and training goals to guide you towards suitable glove options.
They can also provide advice on reputable brands and models known for their quality, durability, and performance. Consulting with experts in the field can help you make an informed decision and avoid potential pitfalls.
6. Personal Preference
Lastly, personal preference also plays a role in choosing the weight of boxing gloves. Some boxers may have a preference for lighter gloves to maintain speed and agility, while others may prioritize maximum protection and opt for heavier gloves.
It is essential to try on different gloves and assess how they feel on your hands. Consider factors such as comfort, flexibility, and how well the gloves support your punching technique. Ultimately, finding the right balance between personal preference and practicality is key.
Conclusion
Choosing the right weight boxing gloves is a crucial decision for any boxer. Considering factors such as the purpose of use, hand size and weight, training type, body size and strength, trainer or gym recommendations, and personal preference can help you make an informed choice.
Remember, finding the right gloves that provide comfort, protection, and optimal performance is essential for enjoying and excelling in the sport of boxing.
Original article, Author:Dsalita,If reprinted, please indicate the source.:https://dsalita.com/equipment/what-weight-boxing-gloves/