The boxing match between Floyd Mayweather Jr. and Saul "Canelo" Alvarez took place on September 14, 2013, at the MGM Grand Garden Arena in Las Vegas. This highly anticipated bout was for the WBC, WBA, and Ring Magazine light middleweight titles. Mayweather, known for his defensive skills and undefeated record, faced off against Alvarez, a rising star in the boxing world. The match attracted global attention and generated significant excitement among boxing enthusiasts.
The Fighters
Both Mayweather and Alvarez were highly skilled fighters with impressive records. Mayweather, often regarded as one of the greatest boxers of all time, had an undefeated record of 44 wins and 0 losses. Alvarez, a young and powerful boxer, had a record of 42 wins, 0 losses, and 1 draw. Their contrasting styles and records added to the intrigue surrounding the fight.
Mayweather's Defensive Mastery
One of the key factors in Mayweather's victory was his exceptional defensive skills. Throughout the fight, Mayweather utilized his trademark shoulder roll technique to evade Alvarez's punches and counter effectively. His ability to slip punches and avoid significant damage frustrated Alvarez and prevented him from landing clean shots.
Mayweather's footwork and head movement were also crucial in his defensive success. He constantly moved around the ring, making it difficult for Alvarez to find his target. Mayweather's defensive prowess allowed him to control the pace of the fight and minimize Alvarez's offensive output.
Mayweather's Counterpunching
In addition to his defensive skills, Mayweather showcased his exceptional counterpunching abilities. Whenever Alvarez attempted to attack, Mayweather swiftly responded with accurate and powerful counters. His precise timing and accuracy allowed him to land significant blows while minimizing his own exposure to counterattacks.
Mayweather's counterpunching not only scored points but also demoralized Alvarez. The Mexican fighter struggled to find effective strategies to penetrate Mayweather's defenses and was often caught off guard by Mayweather's swift counters.
Alvarez's Offensive Efforts
Despite Mayweather's dominance, Alvarez displayed determination and aggression throughout the fight. He constantly pressed forward, attempting to land powerful punches on Mayweather. Alvarez's offensive efforts were particularly evident in the early rounds, where he managed to land a few solid shots.
However, Alvarez's offensive output gradually diminished as the fight progressed. Mayweather's defensive skills and counterpunching accuracy made it increasingly difficult for Alvarez to mount effective attacks. Despite his efforts, Alvarez was unable to find a breakthrough and secure a significant advantage over Mayweather.
Judges' Decision
After twelve rounds of intense boxing, the judges unanimously declared Floyd Mayweather Jr. the winner of the match. The final scorecards read 116-112, 117-111, and 114-114 in favor of Mayweather. The judges' decision reflected Mayweather's superior performance, defensive mastery, and effective counterpunching.
Legacy and Impact
Mayweather's victory over Alvarez further solidified his status as one of the greatest boxers in history. His undefeated record remained intact, and he added three more titles to his collection. The fight also showcased Mayweather's ability to adapt to different opponents and overcome challenges.
For Alvarez, the loss served as a learning experience and motivated him to improve his skills further. Despite the defeat, Alvarez went on to achieve numerous victories and became a prominent figure in the boxing world.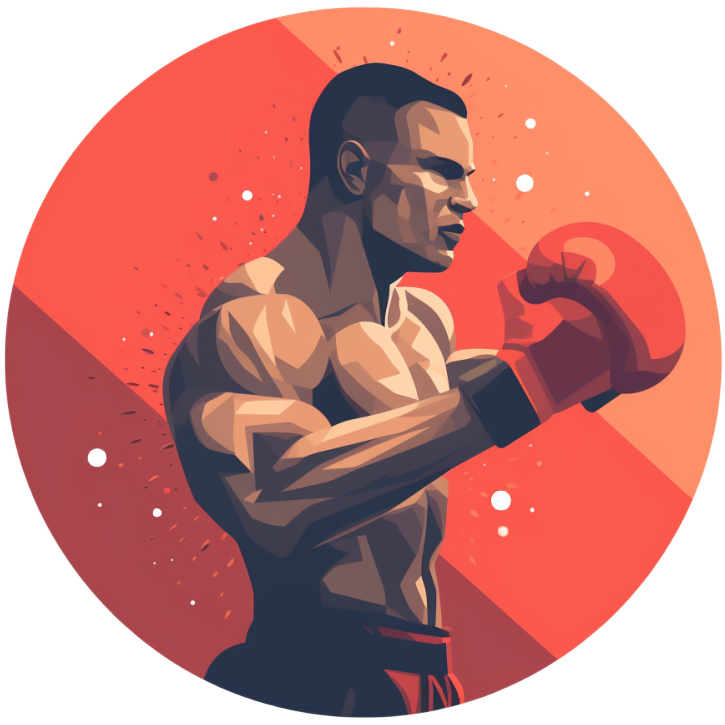 Conclusion
The Mayweather vs. Alvarez boxing match was a highly anticipated event that showcased the skills of two exceptional fighters. Mayweather's defensive mastery, counterpunching abilities, and overall performance led to his victory. Although Alvarez displayed determination and aggression, he was unable to overcome Mayweather's superior skills. The fight remains a significant moment in both fighters' careers and in the history of boxing.
Original article, Author:Dsalita,If reprinted, please indicate the source.:https://dsalita.com/boxing/who-won-boxing-match-mayweather-vs-canelo/