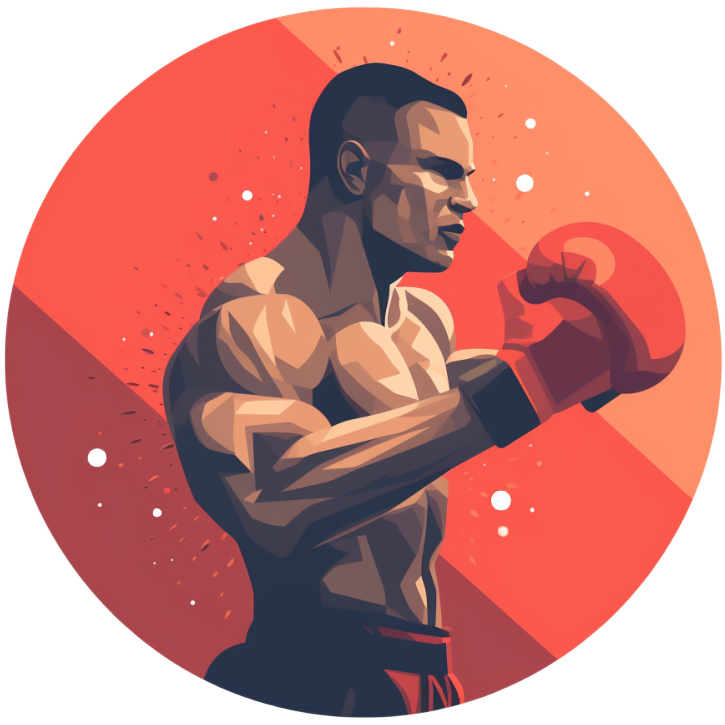 The boxing match between Floyd Mayweather Jr. and Saul "Canelo" Alvarez took place on September 14, 2013, at the MGM Grand Garden Arena in Las Vegas. This highly anticipated bout attracted global attention, as Mayweather, an undefeated champion, faced Alvarez, a young and promising contender. The fight was scheduled for 12 rounds and was contested at a catchweight of 152 pounds. Let's delve into the various aspects of the match and determine who emerged victorious.
Boxers' Records and Styles
Mayweather, with an impressive record of 44-0, was known for his exceptional defensive skills, counter-punching ability, and speed. Alvarez, on the other hand, had a record of 42-0-1 and possessed power, aggression, and a strong chin. Their contrasting styles added to the intrigue surrounding the fight.
Pre-Fight Hype and Promotion
The Mayweather-Alvarez fight was heavily promoted, with both fighters engaging in a world tour to promote the bout. Press conferences, interviews, and documentaries built up the excitement, making it one of the most anticipated boxing matches of recent times.
Physical Attributes and Training Camps
Mayweather, known for his dedication to fitness, entered the fight in exceptional shape. He had a slight height and reach advantage over Alvarez. Alvarez, however, possessed a significant weight advantage, as he was known for fighting at higher weight classes. Both fighters underwent rigorous training camps to prepare for the match, focusing on conditioning, strategy, and sparring sessions.
The Fight: Round-by-Round Analysis
Round 1: Mayweather starts cautiously, using his superior footwork to avoid Alvarez's power punches. He lands some clean shots and wins the round.
Round 2: Alvarez tries to press the action, but Mayweather's defensive skills frustrate him. Mayweather counters effectively and wins the round again.
Round 3: Alvarez manages to land a few significant punches, but Mayweather's defense remains solid. Mayweather's accuracy and counter-punching give him the edge in this round.
Round 4: Mayweather's speed and precision continue to trouble Alvarez. Mayweather wins the round convincingly.
Round 5: Alvarez shows determination and lands some solid punches, but Mayweather's defense and counter-punching skills prevail once again.
Round 6: Mayweather dominates the round with his slick movements, accurate punches, and defensive prowess.
Mid-Fight Adjustments
Recognizing the need for a change in strategy, Alvarez tries to increase his aggression and pressure Mayweather in the later rounds. However, Mayweather adapts quickly and maintains his control over the fight.
The Championship Rounds
In rounds 10, 11, and 12, Mayweather's experience and conditioning shine through. He continues to outbox Alvarez, frustrating him with his elusive movements and accurate punches.
Judges' Decision and Result
After 12 rounds of boxing, the judges' unanimous decision is announced: Floyd Mayweather Jr. wins the fight. The scorecards read 117-111, 116-112, and 114-114. Mayweather's superior boxing skills, defense, and accurate counter-punching secured his victory.
Post-Fight Analysis and Reaction
The boxing community and fans worldwide analyze the fight, praising Mayweather's technical brilliance and Alvarez's resilience. Both fighters receive accolades for their performances, but Mayweather's dominance is widely acknowledged.
Legacy and Impact
Mayweather's victory over Alvarez further solidifies his status as one of the greatest boxers of all time. The fight showcased his mastery of the sport and added another impressive win to his unbeaten record.
Conclusion
In the Mayweather-Alvarez boxing match, Floyd Mayweather Jr. emerged as the clear winner. His superior skills, defensive prowess, and ability to control the fight secured him a unanimous decision victory. Alvarez, though defeated, displayed courage and determination throughout the bout. The match will be remembered as a significant moment in boxing history.
Original article, Author:Dsalita,If reprinted, please indicate the source.:https://dsalita.com/boxing/who-won-the-boxing-match-between-mayweather-and-alvarez/